Tuesday Jul 20, 2021
Spiraken TV Tuesday/Xan's Xtraordinary Superhero Xamination: Loki Season 1 Review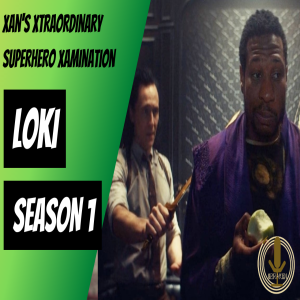 In this podcast episode, Xan and Gretta go over the season finale of Loki  as well as the over arching series in general.
As they discuss the shocking twist of a cliffhanger, Xan speculates what will happen with He Who Remains/Nathanial Richards/Kang The Conqueror, while Gretta tells us her feelings about Sylvie X Loki, and then they wonder what will happen in season 2.
Remember to Like, Share and Subscribe. Follow us @spiraken on Twitter and @spiraken on Instagram, subscribe to this podcast and our youtube channel & if you would kindly, please go to www.tinyurl.com/helpxan and give us a great rating on Apple Podcasts. Also join our discord, Subscribe to our Patreon. Thank you and hope you enjoy this episode.
Music Used in This Episode: Closing Theme- X Ray Vision by Slynx (youtube Audio Library)