Sunday Mar 21, 2021
Xan's Xtraordinary Superhero Xamination Ep 06: Zack Snyder's Justice League Spoilers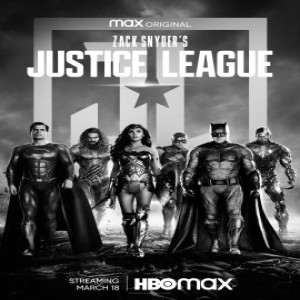 Welcome to another issue of Xan's Xtraordinary Superhero Xamination
The Podcast where we discuss some of the latest and coolest Superhero Media. In this episode, Xan & Kal do a deep spoiler filled review of the long awaited and much debated Justice League: The Snyder Cut
As ours host discuss the final episode of this series, there are tons of spoilers, debates on what made this show great and discussion about where the DCEU could have gone and why Zack Snyder is obsessed with Slo-motion scenes.
Remember to Like, Share and Subscribe. Follow us @spiraken on Twitter and @spiraken on Instagram, subscribe to this podcast and our youtube channel & if you would kindly, please go to www.tinyurl.com/helpxan and give us a great rating on Apple Podcasts. Also join our discord and  Thank you and hope you enjoy this episode.
#spiraken #comicbookreview #Xansxtraordinarysuperheroxaminationpodcast  #zacksnyderjusticeleage #justiceleaguesnydercut #dceu #Zacksnyder #comicbooks #dccomics #podcasthq #manga #spirakenreviewpodcast 
Music Used in This Episode: Closing Theme- X Ray Vision by Slynk (Youtube Audio Library)
WHERE TO FIND US
Our Instagram https://www.instagram.com/spiraken/
Our Email Spiraken@gmail.com
Xan's Email xan@spiraken.com
Our Discord https://tinyurl.com/spiradiscord
Our Twitter https://twitter.com/spiraken
Youtube Channel https://www.youtube.com/user/spiraken
Our Amazon Store http://www.amazon.com/shops/spiraken
Random Question of the Day: What did you think of the Snyder Cut?