Saturday Jul 10, 2021
Anime Lockdown 2021 "From Under The Bed Horror in Anime & Manga" Panel List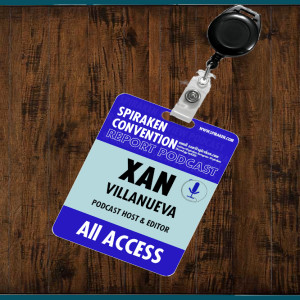 Thank you for checking out our panel at Anime Lockdown 2021.
here is a list of the anime and manga we discussed at the panel. We will be releasing the full panel on Twitch for our Patreon members.   if you have any questions, email us at xan@spiraken.com or comment below
Horror anime and manga we discussed
Bio Booster Armor Guyver
Bio Mega
Castlevania
Demon Slayers: Kimetsu no Yaiba
Domu: A Child's Dream
Dororo
Doubt
Drifting Classroom
Gegege no Kitaro
Hellgirl/Jigoku Shoujo
High-Rise Invasion
The Kurosagi Corpse Delivery Service
Mermaid Saga/Ningyo Shirizu
Parasyte/Kiseiju
To The Abandoned Sacred Beasts
Uzumaki
3x3 Eyes
Horror Anime & Manga Cut for Time
Ashura
Blood on the Tracks
Goblin Slayer
Golosseum
Hellsing
Japan Sinks
Junji Ito's Cat Diaries
M.P.D. Psycho
Mail
Midori
The Promised Neverland
Vampire Hunter D: Bloodlust
If you have any recommendations or comments let me know. 
See you next Year